Pirates vs Corsairs: Davy Jones's Gold
About The Game
The pirates have embarked on a treasure hunt, and the corsairs have embarked on a pirate hunt. Things won't end well!
Davy Jones' gold surfaces on its own, throwing the pirates- infested waters into turmoil.

Capture, pillage, rob and crush your opponents in this naval strategy game.

Play alone or with multiple players. All aboard! !
KEY FEATURES
A large marine map
A strategic war game
Action phases to resolve combats
Play in single or multiplayer mode
Local multiplayer or pass- n- play
Required Configuration
Windows - Minimum
OS: Windows XP/ Vista/ 7/ 8
Processor: Intel 1.6 Ghz (or equivalent)
RAM: 512 MB (XP) or 1 GB (Vista/ 7)
Graphics: Chipset Intel 915 - 96 MB
DirectX: 9.0c
Sound: Compatible DirectX
Mac - Minimum
OS: Mac OSX 10.5
Processor: Intel processor 1.6 Ghz
RAM: 1 GB
---
Microïds is a Registered Trademark of Anuman Interactive SA © 2013 Anuman Interactive SA
Required configuration
Windows - Minimum
OS: Windows XP/ Vista/ 7/ 8
Processor: Intel 1.6 Ghz (or equivalent)
RAM: 512 MB (XP) or 1 GB (Vista/ 7)
Graphics: Chipset Intel 915 - 96 MB
DirectX: 9.0c
Sound: Compatible DirectX
Mac - Minimum
OS: Mac OSX 10.5
Processor: Intel processor 1.6 Ghz
RAM: 1 GB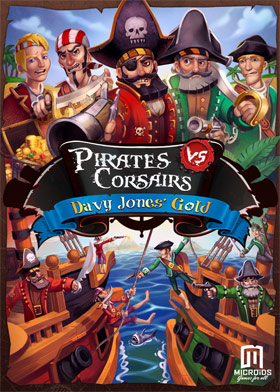 Language:

English

Genre:

Platform:

Vista Win XP Win 7 32/64 bits Win 8 32/64 bits

Mac OS X

Number of players:

1+

Release date:

2013-05-23