Post Mortem
ABOUT THE GAME
---
Includes the e-guide.
The former New York detective finds himself walking the beat once again, when hired by a sensuous woman to investigate the gruesome beheadings of her sister and brother-in-law.
KEY FEATURES
---
A subjective sight (freedom of vision with 360°) will plunge you in a dark and heavy atmosphere,and will allow you to evolve in splendid Parisian decorations of the beginning of the twentieth century.


A rich and nonlinear scenario: a dark investigation, full with pretences which will lead you towards one of the various outcomes of this authentic thriller.


A new system of dialogues: the relevance and the way in which you will approach your discussions (chois intonation) will influence the answers obtained.


Many enthralling hours of play: a multitude of indices to be unearthed, a score of protagonists to be questioned, enigmas to be solved in accurately reproduced places of Paris.
SYSTEM REQUIREMENTS
---
OS : Windows-98Windows-MeWindows-2000Windows-XP
Processor : Pentium III 350 MHz
16X CD-ROM device
64Mo RAM
3D video card compatible Direct X8.1, 16Mo
Direct Sound compatible sound card
500 Mo available on hard disk
Required configuration
OS : Windows-98Windows-MeWindows-2000Windows-XP
Processor : Pentium III 350 MHz
64Mo RAM
3D video card compatible Direct X8.1, 16Mo
Direct Sound compatible sound card
500 Mo available on hard disk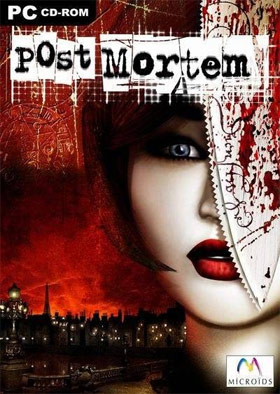 Language:

English

Genre:

Platform:

Vista Win XP Win 2000 Win 98 Win Me

Number of players:

1

Release date:

2002-11-01